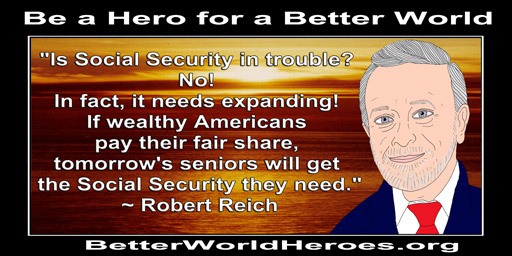 Is social security in trouble? No. In fact it needs expanding! If wealthy Americans pay their fair share, tomorrow's seniors will get the Social Security they need.
We need to expand Social Security to prevent the looming retirement crisis, and we can do it simply by asking billionaires to pay their fair share.

...the TPP is a Trojan horse in a global race to the bottom, giving big corporations and Wall Street banks a way to eliminate any and all laws and regulations that get in the way of their profits.